Resources
Cases
Experience Island Vibes with Shaka Tea
Shaka Tea, an herbal iced tea brand from Hilo, Hawaii launched in 2016, is a perfect example – encouraging consumers to be the aloha they wish to see in the world.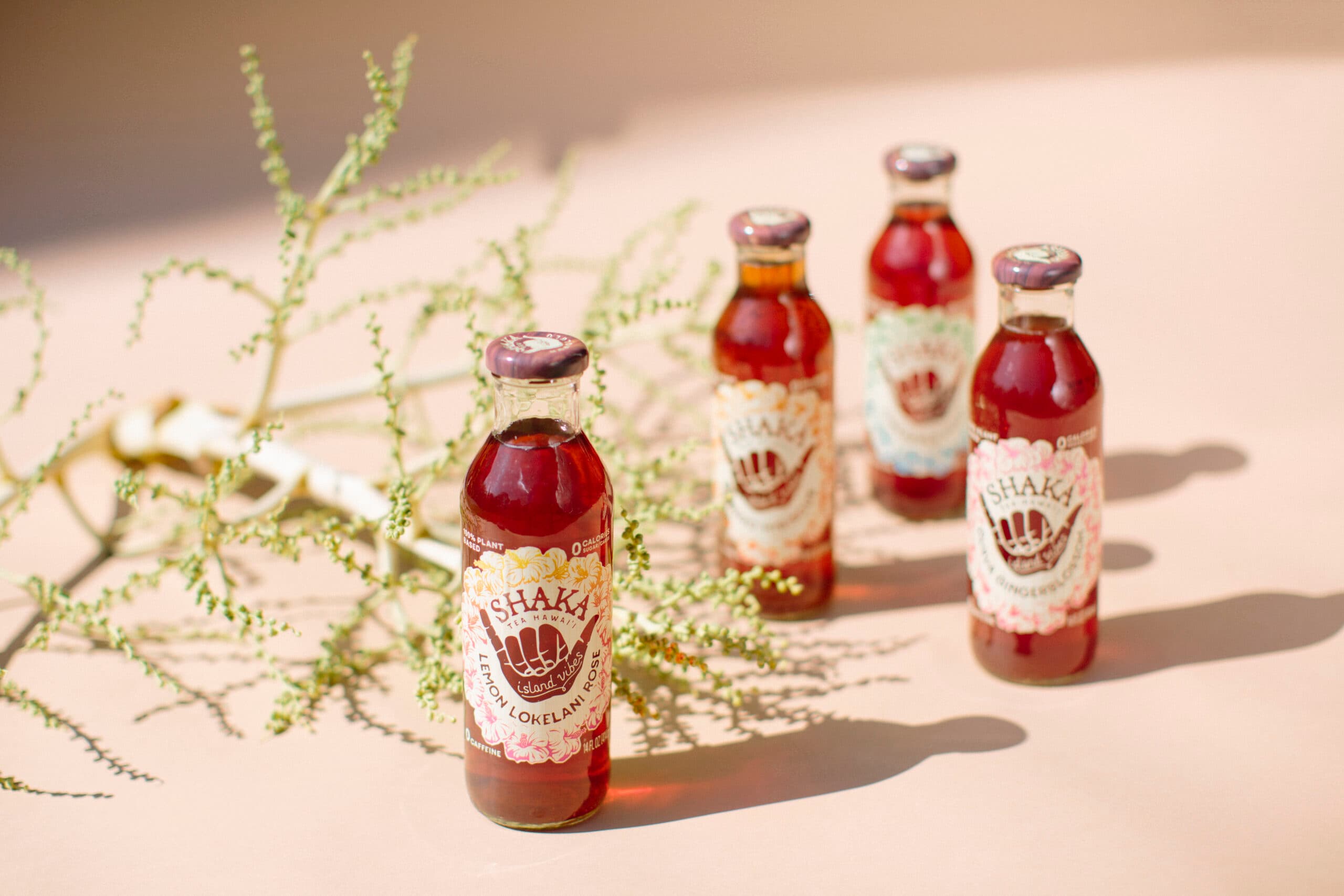 It Started with a Vision 
The growing trend of individualization continues to influence purchasing habits. Consumers want to associate with brands who they believe in, who evoke self-expression when using their product.
Shaka Tea CEO, Harrison Rice, had a clear vision on how he wanted to honor the brand's home on their four tropical-botanical flavor labels. It started with transitioning to a pressure sensitive label. Multi-Color brought years of technical expertise and manufacturing capabilities for a seamless process, but more importantly, they brought bring his vision to life. 
No Label Look 
Multi-Color achieved his vision by producing a no label look with Rotary Screen and UV flexography printing technology. A no label look creates increased consumer interaction with a package through the graphics, while the Rotary Screens' opacity and raised-tactile feel enhances the overall brand.  Multi-Color delivered four new labels that enhanced the Shaka Tea brand.
MCC Technical Expertise 
With their vast amount of printing knowledge, MCC identified the appropriate material and label size for the design that applied flawlessly on the Shaka Tea bottle. MCC's first rate Technical Service team added value from the initial onboarding to production. "MCC was as an engaged partner as I could have possibly imagined", stated Harrison. "Their engagement and transparency made us feel like partners"Harrison is extremely satisfied with MCC. He said, "It was an extremely integrated process working with MCC. They didn't just do it, they helped us understand the different processes and different layering and coloration techniques that were going into the labels. Their engagement and transparency made us feel like partners, which was very meaningful to us." 
We appreciate having this relationship from process, production, pricing and being able to produce a product that can be a viable and a competitive product on a number of different levels on the market.

Harrison Rice, CEO, Shaka Tea
Multi-Color understood his vision, conveyed the Shaka Tea branding through an appealing design and captured the attention of consumers. 
Before, the consumer only saw a label, now they see a lifestyle they want to represent. 
*Photography by Kenna Reed