Resources
Cases
Extended Content Labels Lead the Way for Valvoline's Cash Back Promotion
Valvoline Inc., a leading worldwide supplier of premium branded lubricants, wanted to increase consumer interaction with their brand. A few options were considered, but the final selection was an extended content label to be added to the bottle.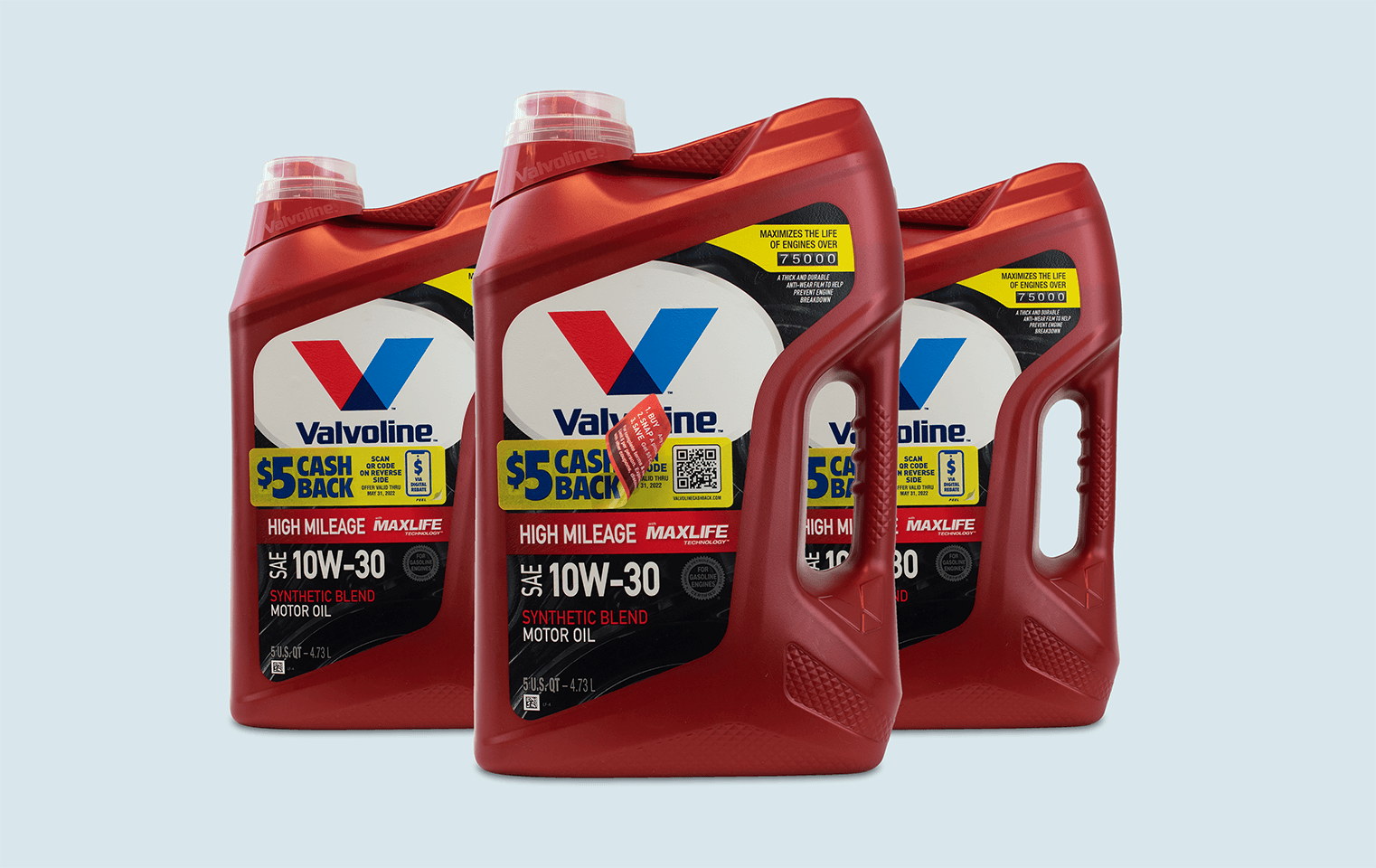 About the program
The $5 rebate program is only eligible for Valvoline brand 5-quart bottles of their motor oil. Once a consumer has purchased the motor oil, they snap a picture of their receipt, upload it to the designated website and Valvoline will send them $5 cash back via PayPal, Venmo or check!
About the label
As MCC is a current provider of labels for these bottles, and recognized as a leader in this space, they were consulted on this extended content label. The ECL gives Valvoline the extra billboard space needed on their existing label to include the program information. Consumers can peel back the label and easily see the instructions to participate in the initiative. The ECL is applied on the MCC supplied in mold label (IML) via MCC's labeling equipment. 
MCC support
Valvoline utilized MCC's Equipment Solutions Group (ESG) for this application. They leased MCC's labeling equipment, with the potential to purchase it, to ensure the ECL would be successfully applied. Members of the ESG visited each of Valvoline's filling locations to help them setup the machines. Their application and technical support played a large role in the success of this project.
In addition, MCC's experienced design project team helped lead the efficient development and setup of the ECL graphics. They were able to understand their needs and elevate the design of the label.