Resources
Cases
Heineken Unlimited – Because you are One in a Billion
The Heineken Brand Team is at the forefront of creativity when it comes to promotional concepts and their current campaign really stands out from the crowd!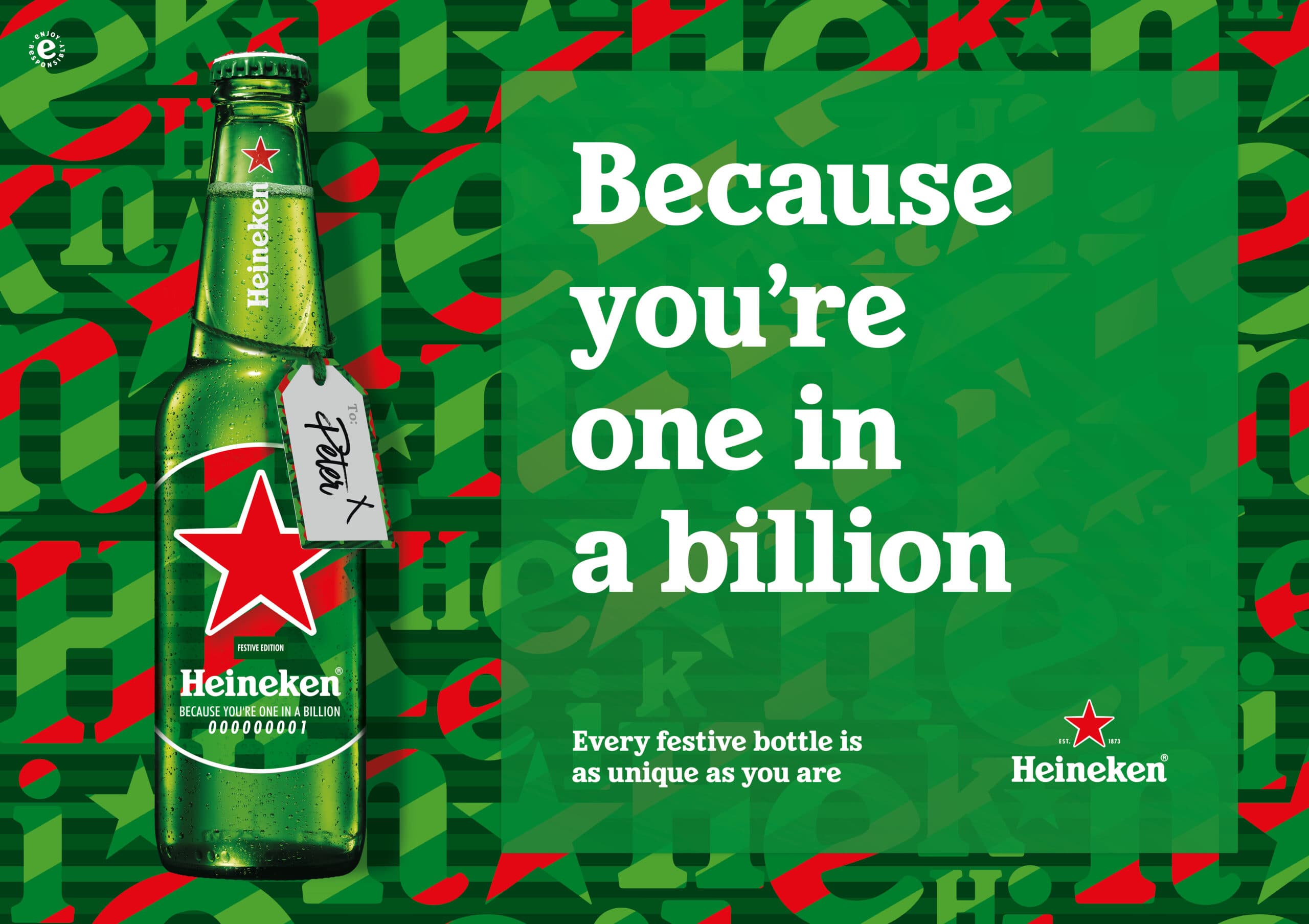 One bottle, 1 billion possible label designs!  
For celebrating the festive season, Heineken has launched an unlimited collection of special edition bottles in 1 billion possible different designs. This cheerful promotion is the perfect personal serve wrapped in a unique festive experience.  
Do something truly unique and fresh! 
Based on the insight, 'Because you're one in a billion you deserve something truly unique and personal', Heineken's objective is to fuel human connections this festive season. 
It has been the stated aim by the Heineken Brand Team to incorporate the Heineken DNA colors and branding within the uniqueness of each design. The MCC Beverage Team has accepted the challenge and developed a bespoke algorithm, enabling a truly unique label by ensuring the consistence of the Heineken DNA brand elements around the brand's iconic red star and the Heineken lettering. 
The MCC proprietary algorithm is mathematically proven to show no duplication of design within a billion prints. 
.. and, there you have it – a truly unique and fresh package, perfect for the seasonal festivities!