Resources
Cases
Hellmann's mayonnaise now 100% recyclable thanks to RecycLABEL®
A global leader in sustainability, Unilever uses a fully recyclable label called recycLABEL® by MCC.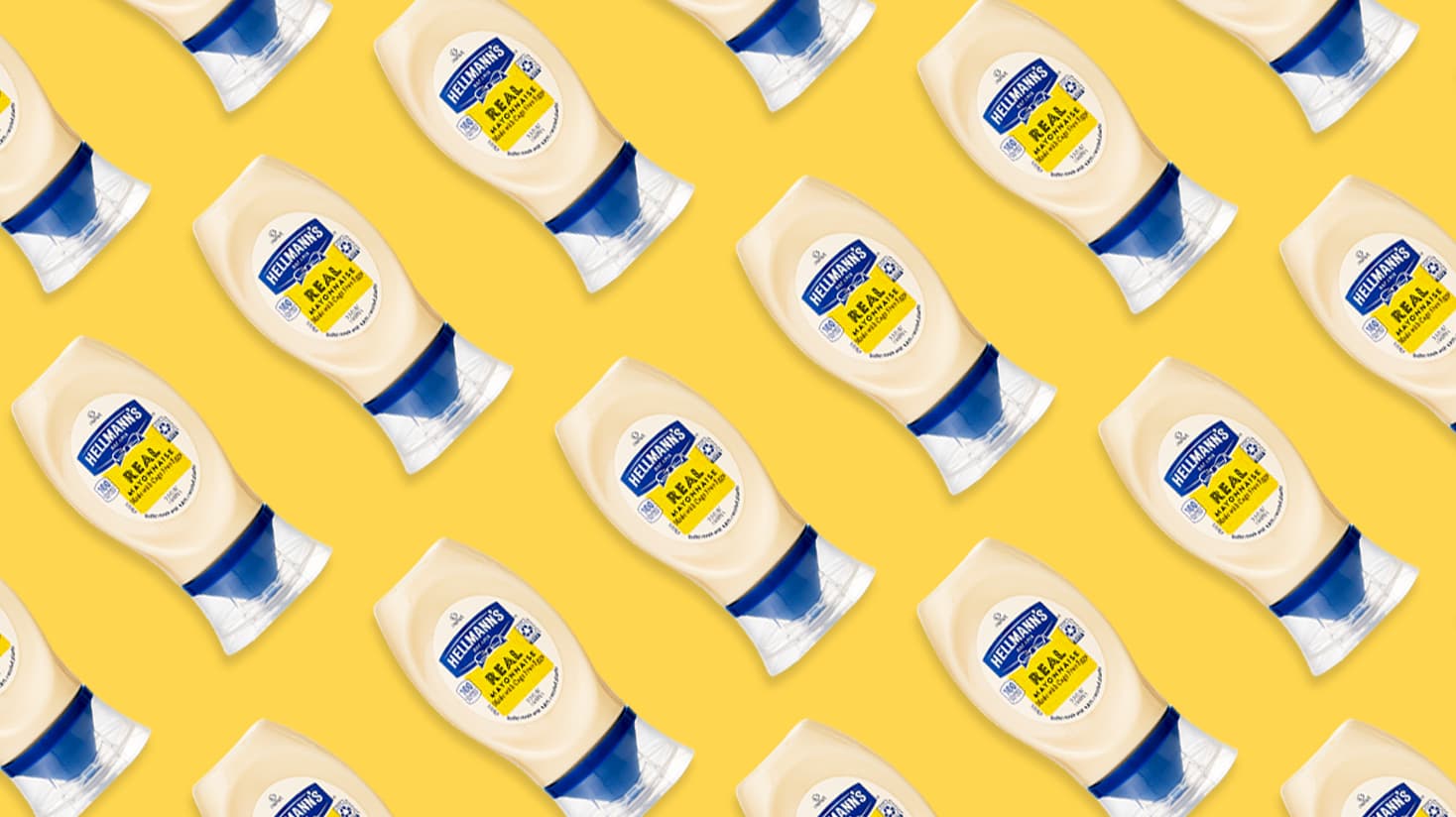 In 2020, all mayonnaise plastic jars and bottles sold in the US and Canada will be made from 100% recycled plastic. Unilever has also taken its sustainability goals one step further: 100% of all its plastic packaging is designed to be fully reusable, recyclable or compostable by 2025.
Packaging goals
Hellmann's, a Unilever brand, has announced the short and mid-term sustainability goals for its packaging. We applaud this, as we are always looking to help customers create products that are compatible with the recycling process.
Recyclable packaging requires a sustainable label
Hellmann's also needed a label solution that would not interfere with the recycling process. The traditional paper pressure sensitive label it used is detrimental to recycling: the adhesive, used to apply the label, does not readily separate from the PET container. Paper fibers can also contaminate the recycled PET.
Pressure sensitive RecycLABEL®
We recommended our APR* and EPBP-recognized solution called recycLABEL® to combat these challenges. This construction uses a film face stock and a proprietary adhesive. As a result, the label can easily be separated from the bottle in the recycling process.
Another happy customer
Hellmann's bottles now go through the entire recycling process without any issues. We focus on assisting customers with important initiatives for the environment and are committed to helping our customers meet their goals.