Resources
Cases
Hite Extra Cold
Hite's vibrant project consists of 72 different body labels featuring fun designs.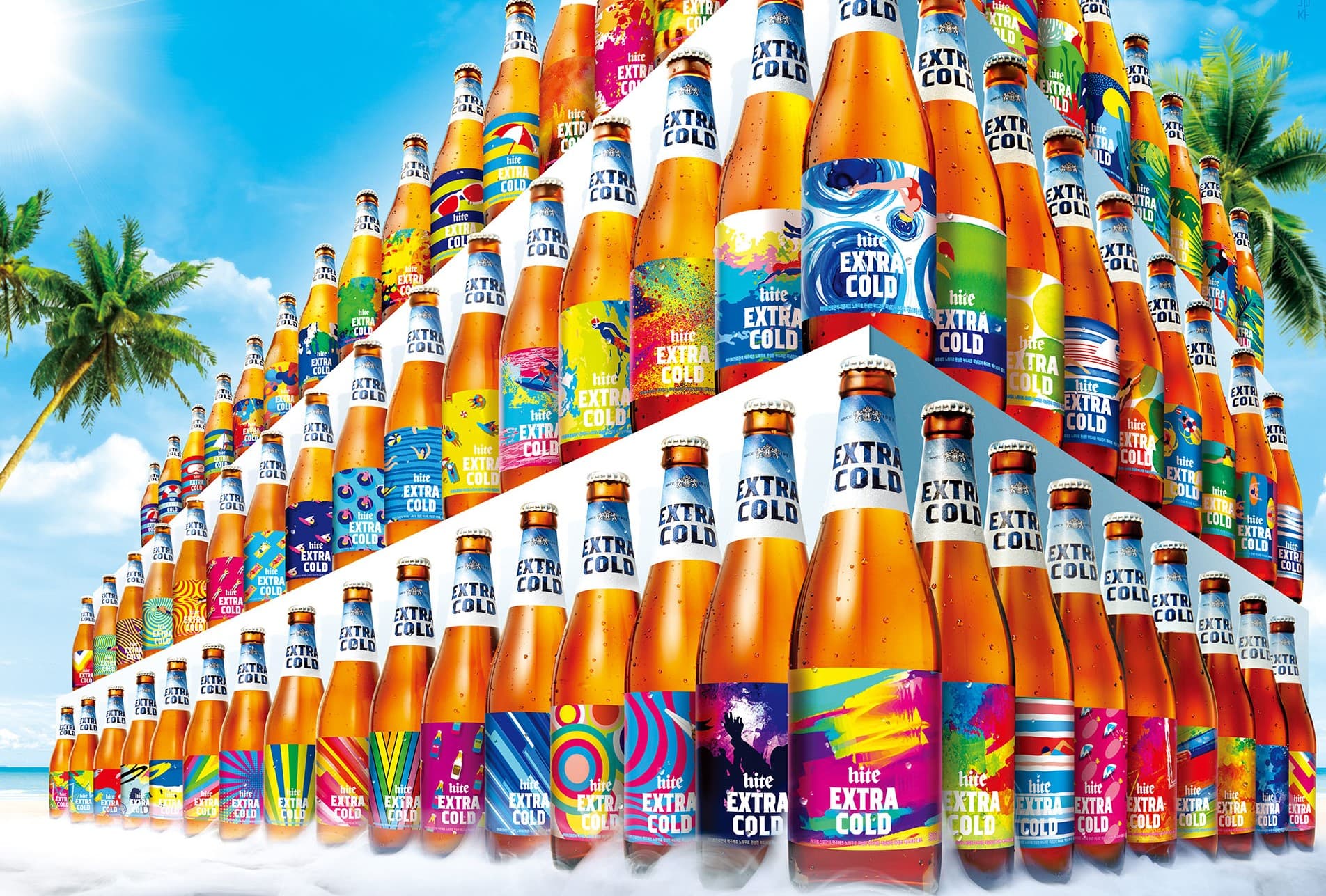 HiteJinro, Korea's No. 1 alcoholic drink company, and Multi-Color have had a successful partnership for decades. A partnership driven by offering innovative and premium label solutions, and this vibrant project was no different, with 72 body labels featuring different designs, all randomly mixed up. These fun designs with powerful colors were printed rotogravure on high wet strength metallized paper. In addition, the bottle received a final touch of perfection with one of MCC's premium foil neck labels, delivering a clear message to enjoy Extra Cold, underlining the preciousness of Korea's famous beer.
Altogether, a truly cool and colorful promotion, which really made an impact in the market, highlighting Multi-Color's philosophy of delivering the world's best premium label solutions to our clients around the globe.