Resources
Cases
Improving Bioscents Color Consistency With Digital Labels
Bioscents, a beauty and personal care brand, proudly Mexican, is dedicated to develop, design, manufacture and sell products that help transmit happiness and optimism through each use. Their extremely colorful labels symbolize the fun, loving lifestyle that they want to create for consumers. After a long search for the perfect supplier for their labels, Bioscents immediately contacted MCC Guadalajara to improve their color control and achieve their fun and vibrant brand image.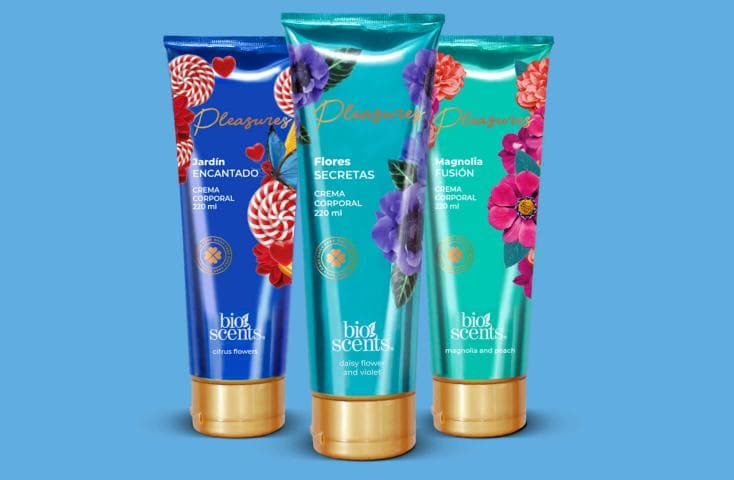 Time plays a key factor
There was a time constraint on achieving color consistency and keeping the supply on shelves in retail stores across Mexico. Moving quickly, MCC color and technical experts determined that a digital pressure sensitive label would be the perfect fit for the Bioscents flexible tube container. The label specification stated a metallized polyethylene must be used due to the physical properties of the flexible tube. MCC Guadalajara rapidly sourced the special material for the label. They then successfully coordinated production to meet Bioscents strict deadlines.
Benefits of digital labels
MCC's digital printing capabilities were a key factor to ensure the Bioscents labels met their color standards and were ready on time. The new digital labels produced are visually appealing, with the premium color quality they desired. Digital printing provides excellent print caliber, color control and registration consistency, at an affordable cost. The digital printing optimized production processes help greatly reduce lead times and enables multiple product SKUs to be ran at the same time. This quick turn solution helped the Bioscents labels to get to production faster than any other print technology.
Today, the new labels pop off the shelf, attracting more consumers than ever, illustrating their brand message.
High quality labels in terms of embellishments and color through a responsible and personalized advisory service.

Karen Rios, Graphic Designer for Retail Products