Resources
Cases
Infused Honey with Premium Embellishments
For over 35,000 years the Bungawalbin Valley, situated in the Northern Rivers region in Australia's state of New South Wales, has been known by the traditional Bundjalung people, as the 'healing ground'.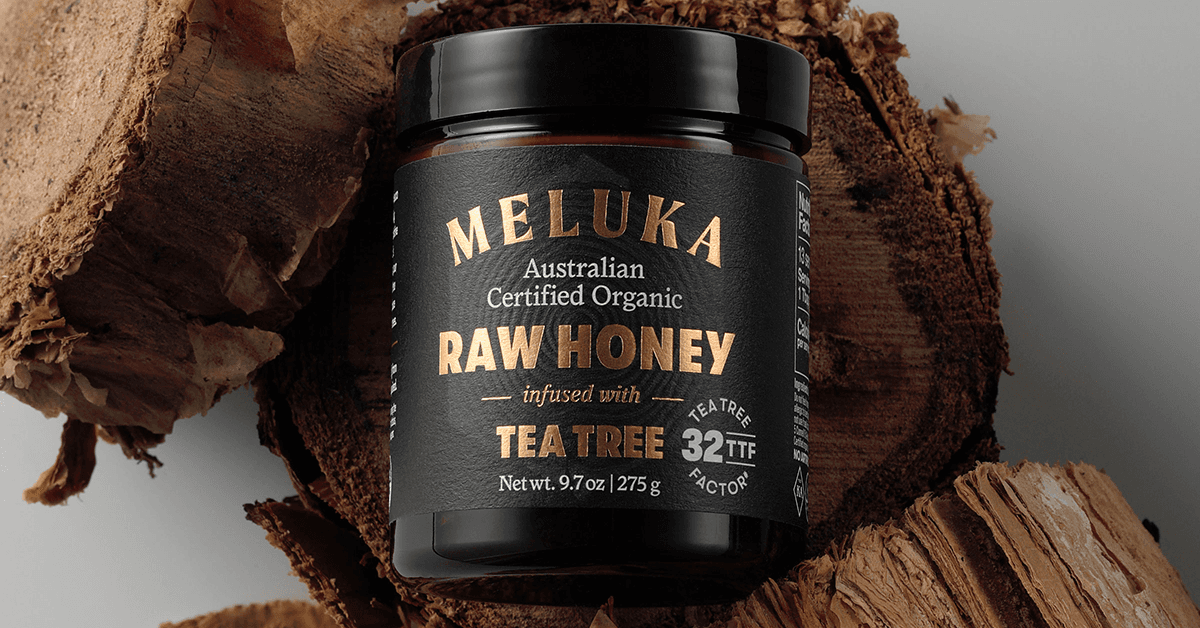 Premium label for a Premium Honey
Today, Meluka Australia produce the highest quality honey and tea tree derived products. Their commitment to sustainability and bee health is at the forefront of their operations. The pristine Bungawalbin region provides bees with some of the cleanest and greenest foraging opportunities in the world and through sustainable practices, Meluka Australia ensures the environment remains as nature intended.
The Meluka Australia brand celebrates the importance of this location – natural colors and textures, inspirational photography and messaging, all centered around the tree-ring mark. This premium label includes enhancements that makes it stand out on the shelf. Its upgrades include Gold Foil, Emboss and High Build Screen.