Resources
Cases
Kick-off for the "PIRI`S"!
Christine & Philipp Pieroth, having joined the family winery in 2018, launched their very own wine range in July 2020: "PIRI Wein". The young generation at Weinheimer Hof in Rümmelsheim have a very clear vision of both wine-style and marketing presentation. Working closely with their agency and despite the small production volume required, no compromises were to be made, neither in the Design Artwork nor in "look and feel".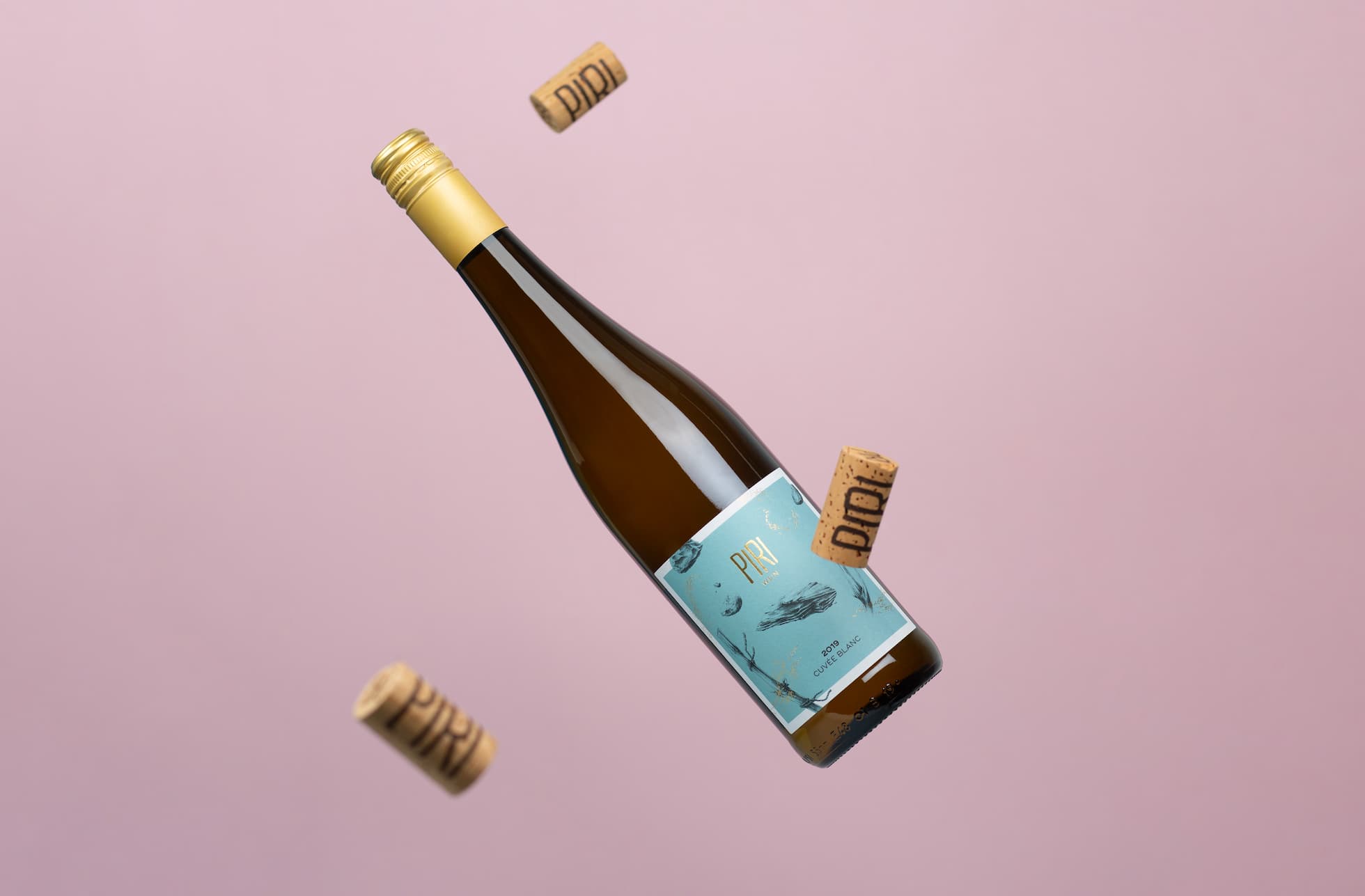 Based on good groundwork and the continuing exchange of knowledge and ideas between the winegrowers, their designer Daniel Bretz from Zweischneider GmbH & Co. KG and our MCC Label Engineer Oliver Jung, the result of a purely illustration-based label series surpassed all expectations. 
Less is more 
The intricate detail of the Label-designs` Artwork reflects the impressions both young winemakers, Christine and Philipp Pieroth, experience during their daily work in their vineyards. Their cellar work is kept to a minimum. They refrain from technical intervention focusing rather on Terroir and their Crafts. This philosophy: "less is more" was to be reflected in the Labels. 
The PIRI wine range distinguishes between estate, terroir and single – site wines. The visual images on the label focus too on Terroir, the vines themselves and the elements, including those man-made. The wines` quality is depicted through the precision and positioning of these images on the label.  
Detailed artwork and great high-quality embellishments
Printing was carried out cost-effectively on an HP Indigo machine. In accordance to the young vintners` philosophy, "man-made effects" were kept to a minimum using foil embossing, instead of a tactile varnish. The higher the wines` quality, the finer the labels` design and hence, more elaborate the print finish. 
Simple flat hot-foil stamping was applied for the estate wines. For the village wine, name lettering was foiled and embossed using just one tool. The labels for the single-site wines, the highest of quality, focus on just one single hand-drawn element, highlighted with hot-stamping and multilevel embossing in one single process. 
Fotocredit: eskju | Bretz & Jung
The recipe for success of this wonderful range, was certainly the profound experience of both agency and printer, together with the high level of communication and understanding by all concerned. To be seen, is to be tasted."
Christine Pieroth, PIRI Wein