Resources
Cases
Limited Edition Release Shines with Mosaic Printing
In 2019, Gassier in Provence decided to launch its emblematic cuvée, 2018 Esprit Gassier, in Limited Edition. For this Day & Night Limited edition we printed 500,000 unique labels. A great innovation for the brand!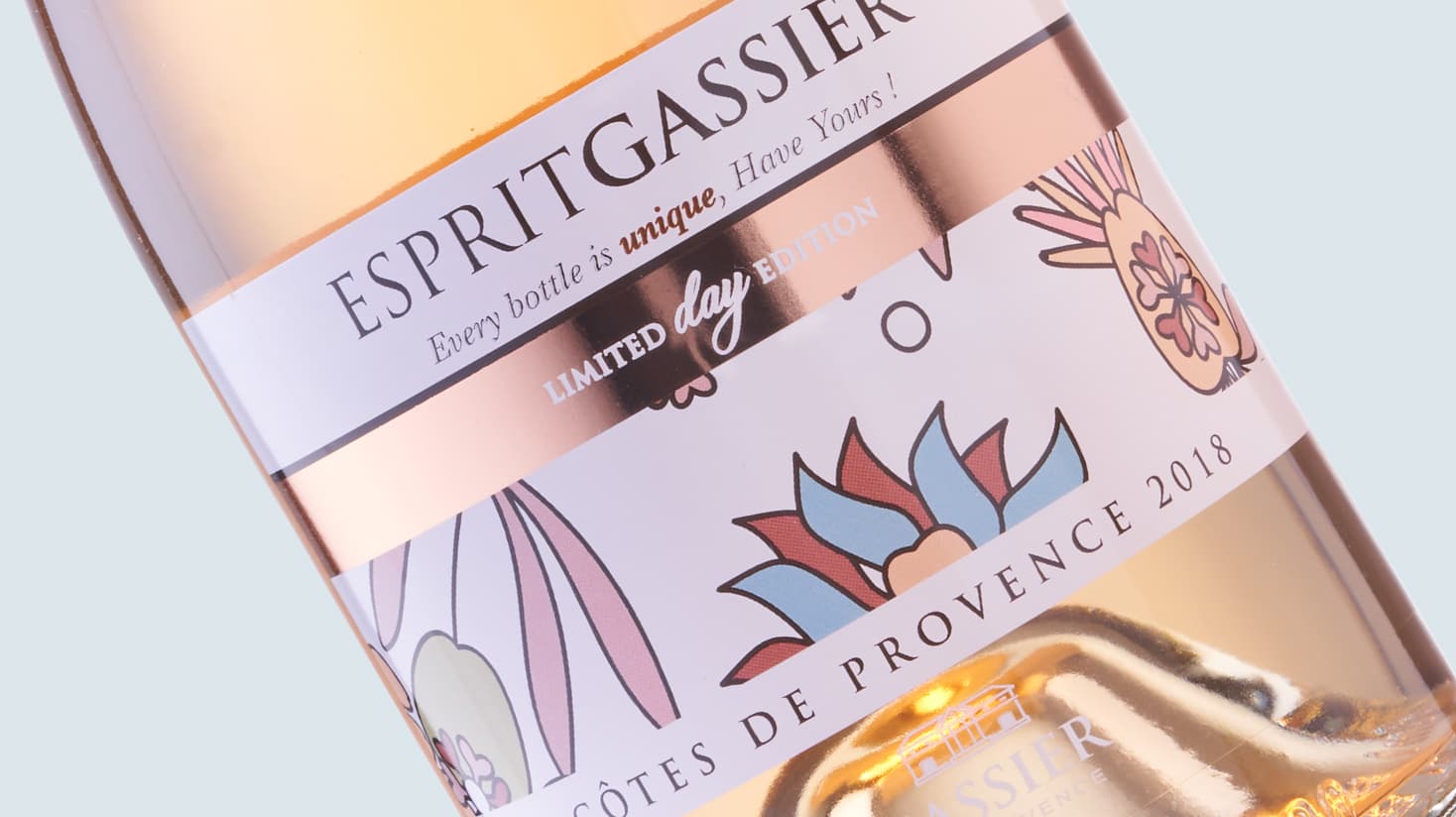 Digital mosaic printing 
Thanks to the hard work of our French team, Gassier found the right digital printing solution to set this idea into motion. A new technology set up by HP, called Mosaic was the key to their innovation. Based on the original label of Esprit Gassier, the software alongside our team created 500 000 unique labels.  
Day and night labels 
We added one more complexity to the project, creating both Day labels and Night labels. "The consumer is no longer only drinking rosé wine by the pool in the afternoon but also on rooftop terrace during the evening and in night clubs during the night" said Paul Alary, Brand Manager at Château Gassier. To make a greater differentiation between Day labels and Night labels, Gassier decided to play with different foil colors but also and more importantly to use a specific pink UV varnish on its night edition. This specific varnish allowed Esprit Gassier's night label to reflect some part of its design during the night when blue lights entered in contact.  
Great Sales results 
The result of its limited edition is just astonishing in terms of aesthetics but also in terms of innovation. Gassier was featured in 30 press articles underlining this creative concept. Sales went up 15% in 2019 for the brand.   
We wanted to emphasize the fact that every moment of consumption was unique and each consumer deserved to have its own unique bottle.
Paul Alary, Brand Manager, Château Gassier