Resources
Cases
Mas de Lunès
Mas de Lunès, acquired in 1936 by family-led winery Vignobles Jeanjean, produces wine in the Grés de Montpellier appellation, on a unique soil of limestone pebbles called E6-G.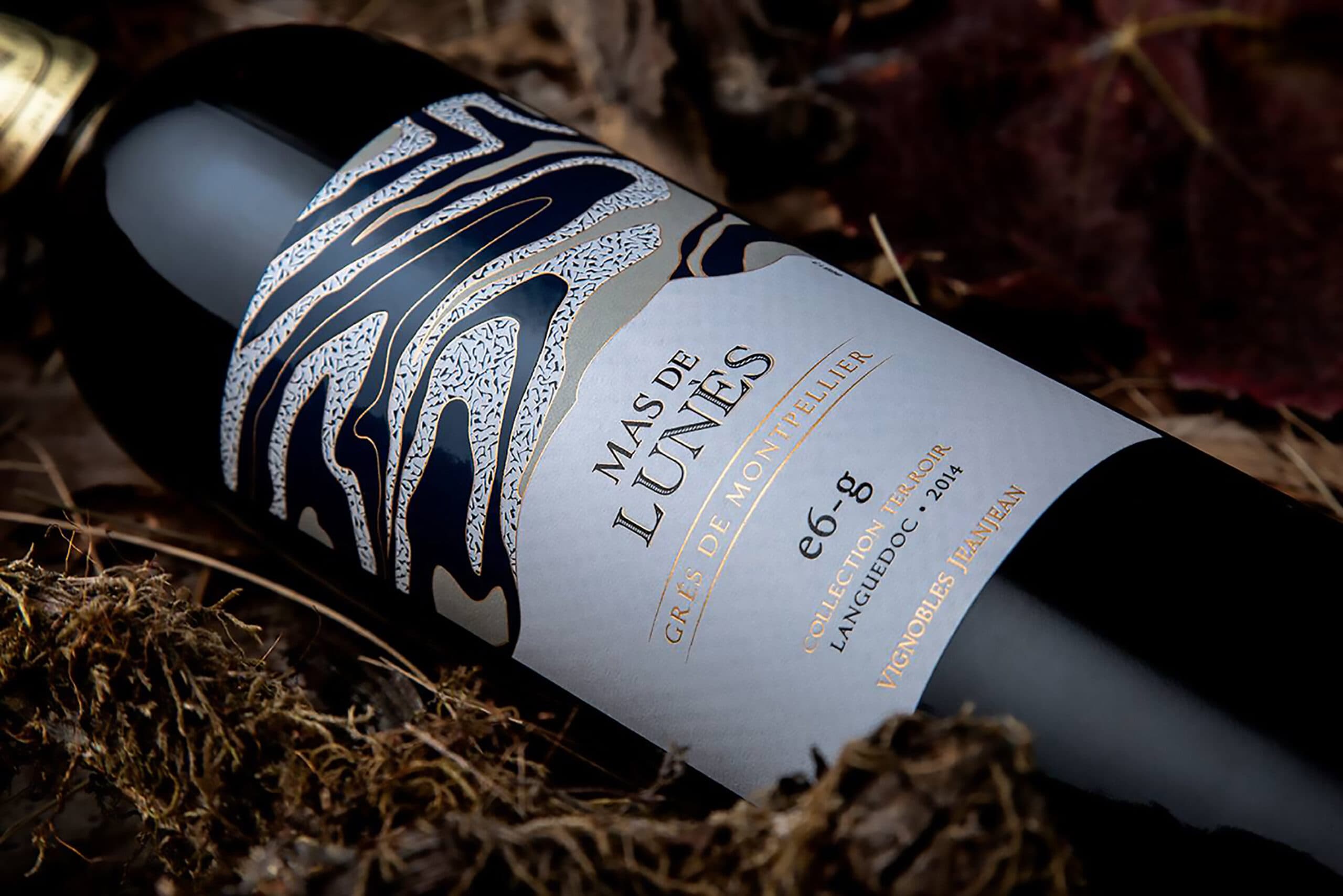 Label design  
E6-G is the name of this cuvée, part of the terroir collection, and the label illustrates the geological map of the estate. The blue color makes reference to the sea that once covered the region more than 100 million years ago.  
Gold foil and texture 
We partnered with les Vignobles JEANJEAN in this original and elegant design project. Gold foil overprint combined with high-build screen to represent the layers in the unique soil and highlight the limestone pebbles, creating a label with texture and relief.   
The collaboration with Multi-Color on this project was excellent. At each stage of the project, they brought us technical advice and helped us making the right choice for the paper and the techniques to highlight the beautiful colors and wavy effect of the design. 
Brigitte Barreiro, Marketing Manager, Vignobles Jeanjean