Resources
Cases
Ocean Spray goes one step further to achieve optimal recycling of its products
The Ocean Spray® logo is a key point of differentiation on store shelves – it's an easy way for consumers to recognize the brand versus competitors. The Ocean Spray team wanted to maintain their strong logo presence, while also committing to making their products optimally recyclable.  "Working with MCC print technology to deliver a more sustainable logo substrate on our bottles was a perfect match!", commented Ocean Spray key collaborators.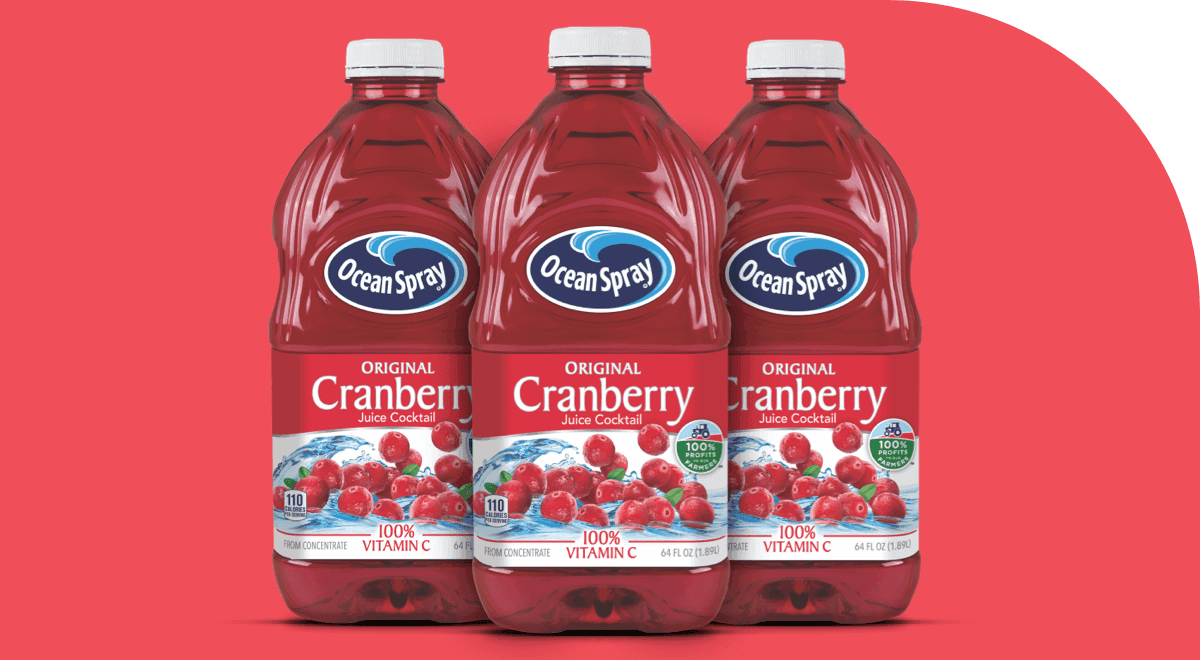 Multi-Color has been a partner to Ocean Spray for 10 years and proved to be among the best in class when they launched a new product in large format shrink sleeves. We are always pleased to be part of their projects, but especially proud when they are sustainability initiatives. 
Ocean Spray is committed to driving sustainability across their packaging landscape. This initiative helps them deliver on their goals with a recyclable logo substrate, while having the added benefit of improving factory efficiencies.   
The challenge 
The first recyclable PSL (recycLABEL®) trial was not successful because unfortunately the Ocean Spray equipment sensor was not able to pick up the new recyclable substrate. MCC technical team was able to help provide technical assessment, identify the root cause, and make adjustments that would ensure a successful commissioning of their new label.  
The results 
After implementing this new solution, the main outcome for the brand was to improve recyclability and sustainability across the Ocean Spray® portfolio. 
The MCC technical team has an extensive knowledge of label materials and equipment. During testing and trials, MCC's ability to quickly identify the root cause of problems and propose tangible resolutions, on site, make them a fantastic partner for this type of technical challenge."  
Jo Qiao, Packaging Engineer at Ocean Spray Cranberries Inc. 
Ocean Spray is very pleased with the results!  They have fully converted PSL to recyclable materials across Ocean Spray beverage network.