Resources
Cases
Rich family tradition results in breakout branding
Inspired by the famous LIDO of Venice, this project represents a turning point between the second and the third generation of Casa Vinicola Canella. Lido Prosecco Rosé is just the beginning of a project that builds, day after day.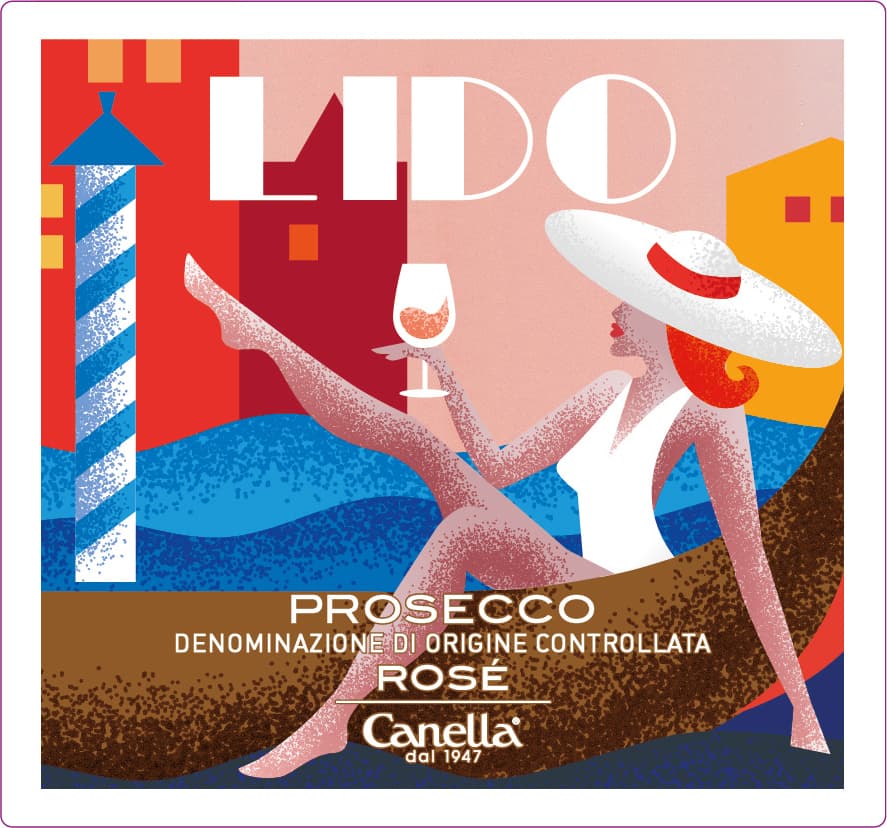 This wine is characterized by its rosé color and a fine and persistent perlage. On the nose stand out the fruity hints of cherry and wild berries, which accompany the delicate floral notes. On the palate it is fresh, lively and pleasantly dry with good aftertaste persistence.
Lido Prosecco Rosè is made even more special thanks to its label, whose peculiarity is given by the perfection of the register of overlapping colors, thanks to the 8-color digital printing. The label has been then completed with a glossy lamination finish and braille varnish.
For the birth of our Prosecco Rosè, Lido, we have opted for a breakout label that stood out. To do this, there has been a lot of research on our part in the details and materials that we would have liked to use. And in making the label, MCC proved itself an excellent partner in the most delicate phase of realization of the label: physically transforming an idea that is born in the head. And even once the label was made, it was truly remarkable and appreciable the commitment by MCC to help us in analyzing the work done together up to that moment, to arrive at a result that fully satisfied our ideas.
Tommaso Canella Owner of Casa Vinicola Canella