Resources
Cases
Rob Dolan x Pickett Group
Rob Dolan is a legend in the Yarra Valley wine industry as Scott Pickett is a legend in the Melbourne food scene. They have come together to create a range of Yarra Valley wines to pair perfectly with the food in Pickett's iconic venues.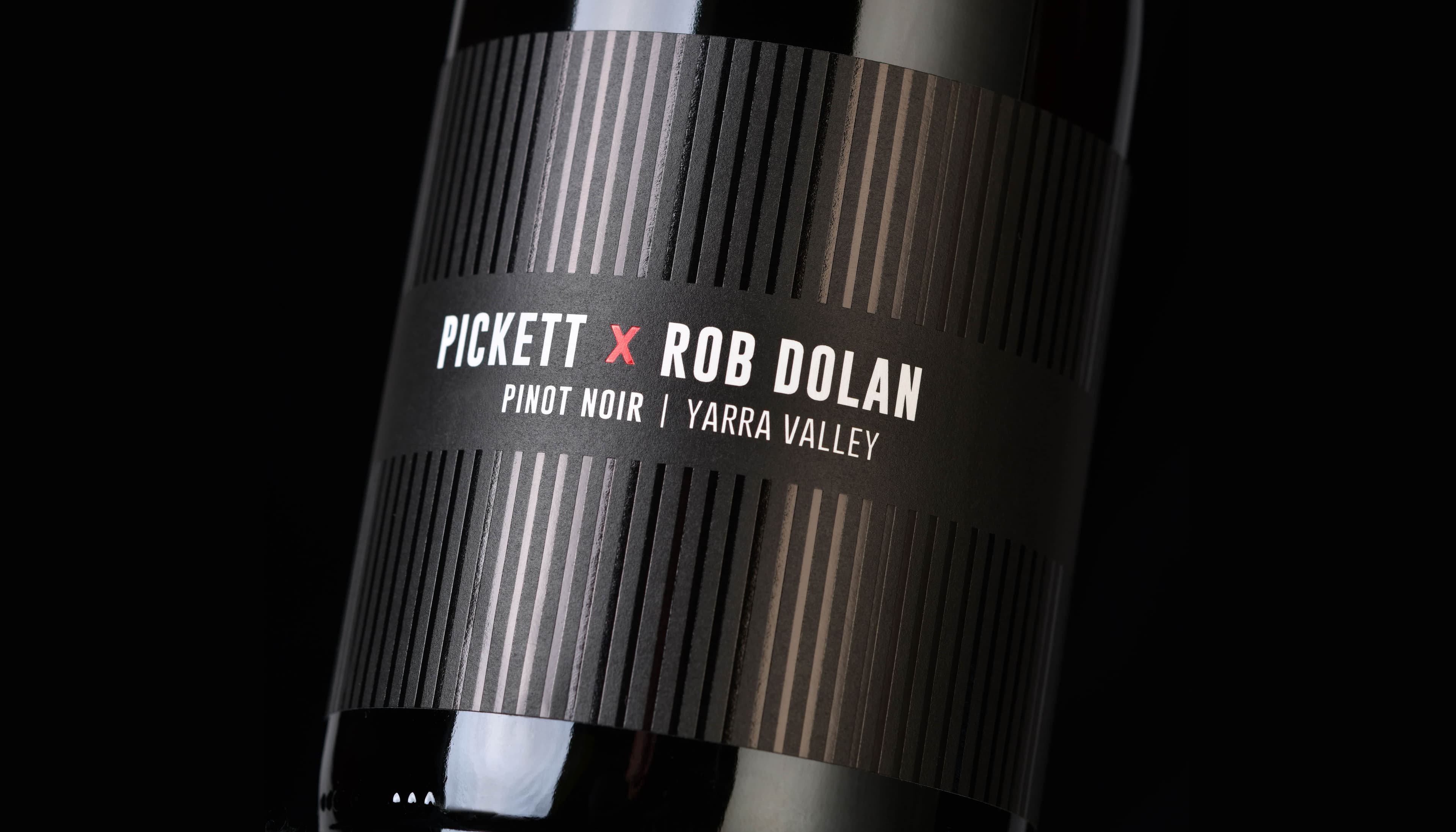 The label has been designed to unite two big personalities and to focus on both brands equally. It is important to keep the label design clean and timeless so it focuses on this collaboration.
What brings this label to life is the printing finishes – the black foil lines connect the two brands and the KURZ foils bring a bit of 'bling' and highlight each variety.
Label information
Producer – Rob Dolan Wines

Designer – Patti Mikedis, Lush Creatives

Pictures – Rob Dolan Wines

Varietal – Pinot Noir + Chardonnay

Region – Yarra Valley

Printing Press – Digital

Stock – Estate 8

Embellishments – Double foil, black and then red/gold for different varietals