Resources
Cases
Seventh Generation's Scented Labels Captivate Consumers in Store Aisles
As more and more people are staying at home, laundry is at an all-time high. Due to this increased demand, Seventh Generation decided to launch an existing product in a new store – BJ's Warehouse.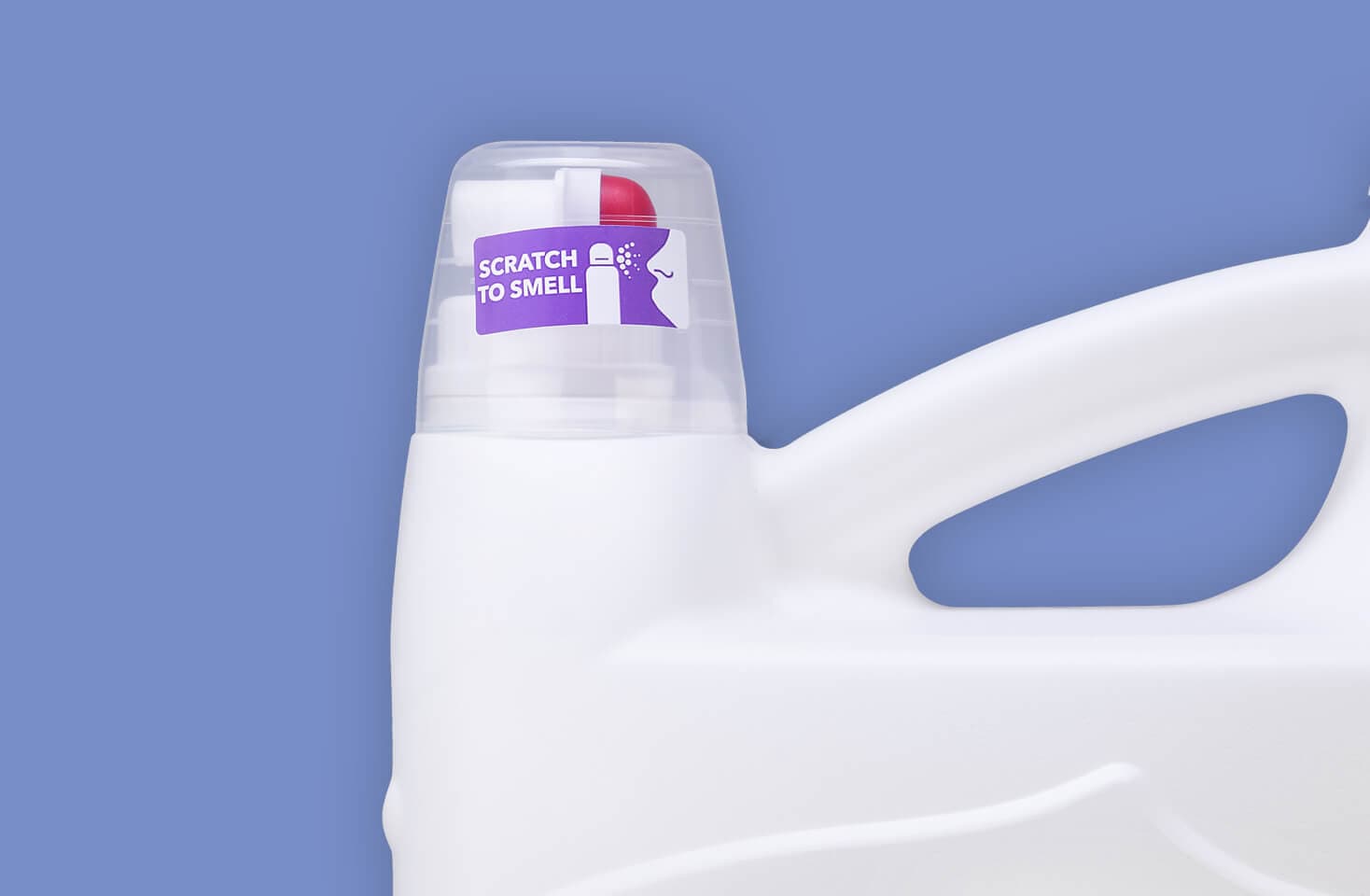 The challenge
As they were planning the launch of their lavender detergent into BJ's Warehouse, Seventh Generation realized that the packaging presented them with a problem – consumers are not able to smell the product when in the store aisle. As this is a new product in that particular store, Seventh Generation needed a way to differentiate from competition.
MCC's solution: scented labels
Multi-Color suggested the idea of using scratch and sniff labels. This would allow consumers to still be able to test out the product's scent before buying. In a market like laundry detergent, scent is often a driving factor to purchase, so this solution was vital to Seventh Generation's success.
It was wonderful working with MCC on this project. We were searching for in-aisle solutions to communicate our fragrance to consumers, and the Scratch-n-Sniff stickers delivered perfectly. Even better, the retailer was excited by the program and centered a whole promotional program around the launch. Super pleased with the results. – Monique Malone, SVG Laundry Brand Manager
Results
Multi-Color created a lavender fragrance for Seventh Generation's laundry detergent label that accurately depicted what the product inside smelled like. Seventh Generation was very happy MCC was able to come up with a solution and execute the scent they were imagining. Seventh Generation continues to utilize these scented labels for their products today.