Resources
Cases
Thatchers Apple Gin: A (w-g)ood looking label
Crafted with cider from Thatchers' Katy apples, Orchard Cut Gin is distilled by the award winning English Spirit Distillery, using a selection of botanicals, as well as fresh apple for characteristic flavor. Requiring a label to match the character of the gin, we suggested utilizing digital print to replicate a wooden look.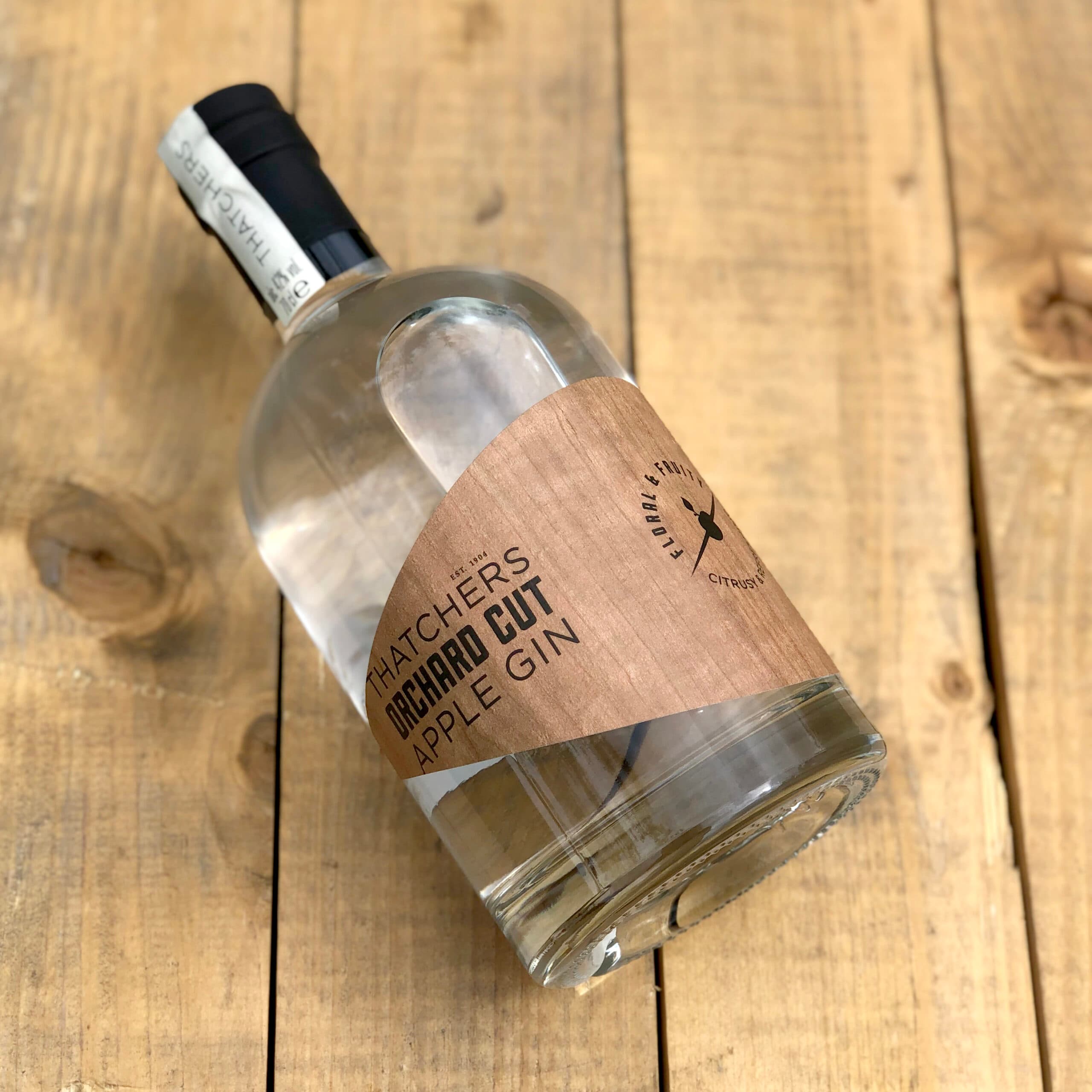 Strong relationship
Thatchers and MCC have been working together for over 10 years. We are very proud of all the labels we produce for Thatchers, although one special label should be highlighted in this case: The Thatchers Orchard Cut Gin label. This Gin is produced in small batches and only available at the Thatchers Cider Shop.
Digital label with the look and feel of real wood
This label was previously produced on real wood, however, Thatchers' request – and challenge – was to reproduce the label on a standard material, while maintaining the current branding look-and-feel. The decision to print digital was twofold: the quantity was quite low and we needed to have excellent print quality to replicate the wood. This label is printed on an uncoated substrate combined with flat-bed embossing to create a label with the look and feel of real wood. The result is a striking finish whilst benefiting from being on a standard, proven base material. The labels were delivered on a reel, nevertheless, they were applied manually because of the low quantity and unique label shape.
We've been really pleased with the result, as we've retained the premium wood cues and the embossing adds extra level of detail.
Matthew Heal, Brand Manager, Thatchers