Resources
Cases
Urban Mint's Resealable Package Provides Ultimate Convenience
Meiyume Manufacturing's customer, Urban Mint was looking for a suitable material for their wet wipes. The wet wipes are used for refreshing purposes. Urban Mint needed a resealable material that maintains the moisture of the product. MCC recommended a label material that is suitable to the requirements of the wet wipes product.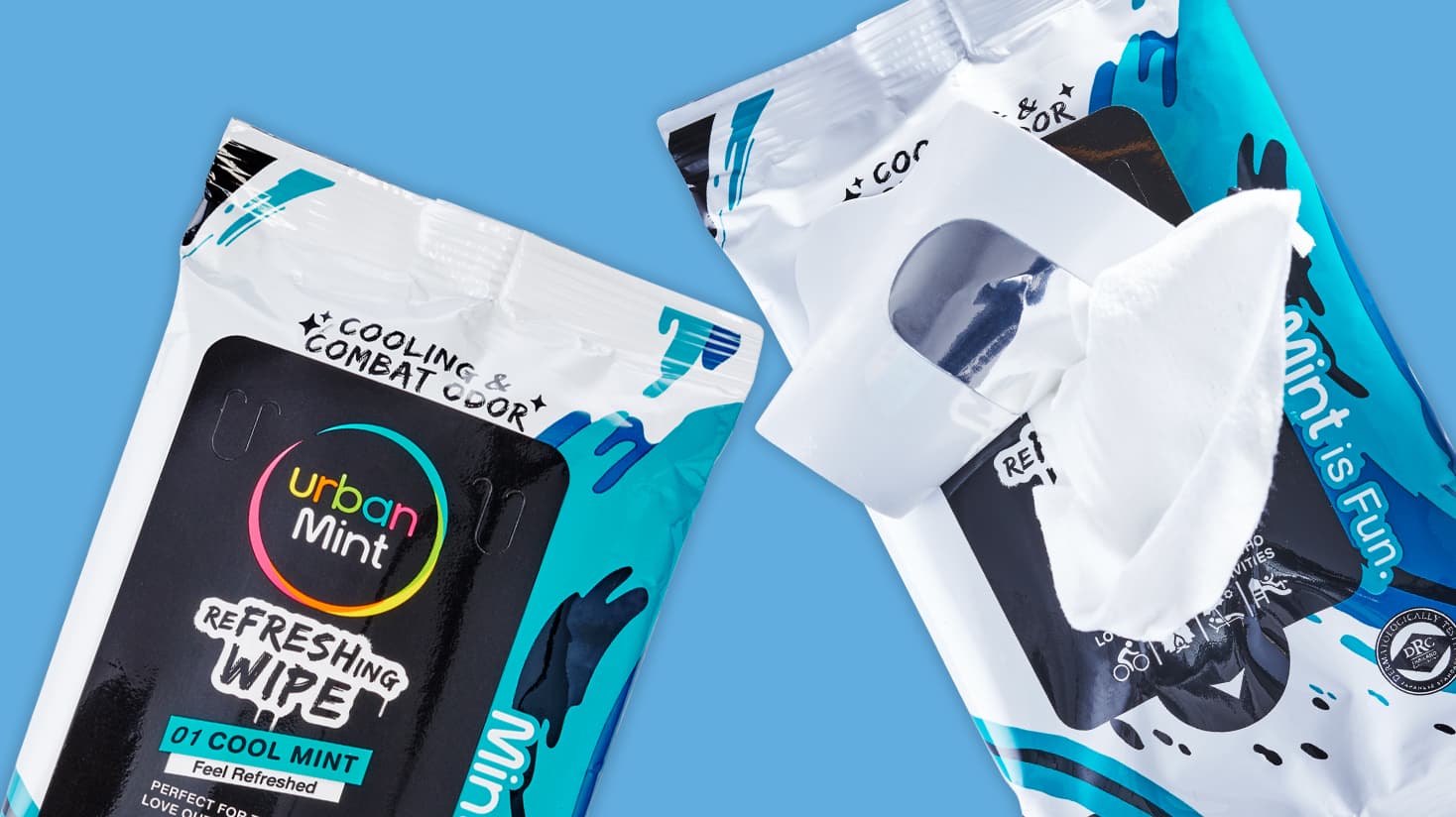 Meiyume specializes in providing solutions for fragrance, skincare, color cosmetics, and beauty instruments for global brands, retailers and direct marketers. They assist their customers to find packaging solutions. With the past experience with MCC on resealable wipe labels, Meiyume strongly recommend MCC to Urban Mint to develop the labels for their wet wipes' product range.
The Challenge
Wipe products require functional resealable labels that are able to open and close numerous times, withstand the liquids (oil, water or chemical) of the product, and keep the product's moisture from evaporating. Urban Mint also needed to launch the new product to the market in a short lead time.
Solutions
With the past experience with Meiyume's on wet wipes, MCC proposed to use the same materials for the Urban Mint's wet wipes to minimize the time spent on finding materials and the approval process. Since it was already known that this material was a good fit, MCC was able to quickly turn this project around and meet Urban Mint's new product launch timing.
Results
Urban Mint is happy with MCC's proposed materials. The label performance was excellent and it was able to open and reseal more than 100 times. Urban Mint was also pleased to be able to meet their product launching date.