Resources
Cases
Vintage elegance captured with high-end embellishments
The Great Women Spirits are crafted in a style that reflects the characteristics of these trailblazers.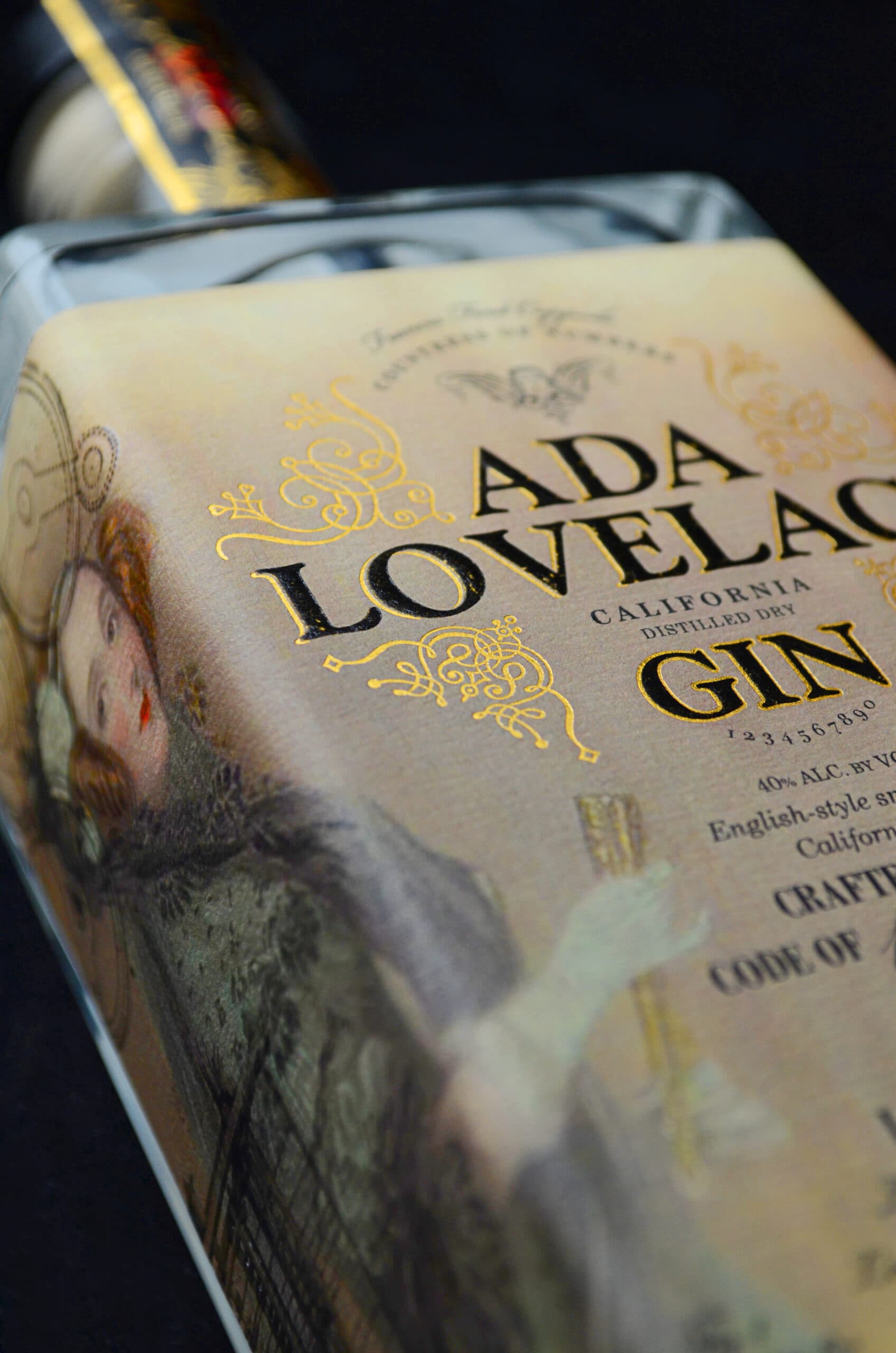 Lady Ada Lovelace was the world's first computer programmer, and in her honor Coppola has crafted a gin that pays homage to the English-style gins of Lady Ada's era.
The antique look was achieved by combining the period image with intricate gold foil embellishments.
A sculptured emboss overprinted with black and screen satin varnish delivers a distressed look, reflecting the ambiance of the Regency era.
MCC was an excellent partner. They understood the level of detail we needed to convey, and made suggestions to help elevate the label while also taking the designer's vision into consideration. Complex press testing helped us firm up the design, which is a real showstopper.
Camille Picott, Sr Product Development Manager, Francis Ford Coppola Wines